For visitors:

How much is admission?

FREE! aMuse on the grounds of The Museum of the Shenandoah Valley is free to attend but there will be a separate admission fee required to visit the exhibits inside the museum.

Where should I park?

The Museum of the Shenandoah Valley has plenty of parking for vendors and guests. Vendors will have specified for parking area after load-in.

Can I bring my dog?

Only service pets are allowed.

Is the Museum accessible?

​The Museum is wheelchair accessible. Several wheelchairs are available for use free of charge during your MSV visit. Simply ask the Visitor Services in the Museum Lobby.

What else is there to do in the area?

Lots! If your driving into the area, you may want to stop at one of our local vineyards or take the road less traveled through one of our national parks. Learn more at:

http://oldtownwinchesterva.com/

Will there be food?

There will be a curated selection of food trucks serving a variety of food types at the fair. Picnics are also encouraged.

For exhibitors:

I have been juried in, where can I find the show details?

Application Deadline: March 20, 2018

Early Bird Application: February 20, 2018

Notification of Acceptance: March 30, 2018

Booth Fee Due: April 12, 2018

aMuse Art & Craft Fair: May 26 & 27, 2018, 11am-5pm

Set-Up: May 26, 8am / May 27, 10am
Take-Down: May 27, 5pm-6pm

Further details are available on the application and are emailed prior to the show.

I am an artist, how do I apply?

Applications are available at: ​http://www.amuseartfair.com/apply.html

Do you accept other types of vendors?

Artisanal local food product vendors and local food trucks will be considered and should enter through the application form provided. Separate fees apply. Interested food vendors should email us at

aMuseArtFair@gmail.com

for details.

Can I mail my application?

Unfortunately we only accept digital applications. If you need assistance, please ask friends/family or email us at amuseartfair@gmail.com

Who are the jurors?

The committee partners and other local arts professionals will be jurying the entries.
HELP! What do I do if I have a question that is not on this list? .... CONTACT US!
Powered by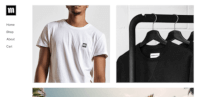 Create your own unique website with customizable templates.